Get Kym's new book on
heartfelt help for raising,
treasuring and teaching
special needs children!
Click HERE for more info.
Click HERE to view
sample pages.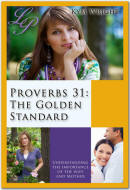 Get Kym's new book on understanding the importance
of the wife and mother!
Click HERE for more info.

Teaching with hands on unit studies can be such a breath of fresh air in your home school. We hope you and your children enjoy these studies as much as we've enjoyed creating them. Each title has a story behind it, and an interested student that caused it to be created. -- Kym & Mark Wright

2nd Edition Adventures are here!

Great News!
We've taken the wonderful Turtle Adventure!, combined the
activity packs for both younger and older students, put the interactive
turtle dissection online, and combined it all into one book for only $19.95!
Order today!

These are the same great units, but with new covers and refined content.
They are available for immediate purchase.

New eBook Versions

Botany Now Available!
Our most popular titles are being made available as eBooks so that you can pay less, get an instant download of the full unit study, and enjoy all the benefits of electronic books.
The Mother's Heart



Kym publishes a great electronic magazine 6 times a year that will make your heart glad all over again that God blessed you with the role of mother.
---
Also Available by Kym Wright
Booster Shot!
Women:
Living Life on Purpose
The Mother's Heart Magazine
---